You are currently browsing the daily archive for May 7, 2008.
Sounds like a crazy down da bayou voodo cure for an STD, no? Well, remember my Clapotis? I was happily trucking along on it every night (it is a gift knit) and got to the final section, the decrease section when I saw it. The out of place dropped stitch. Must have happened when I had a "learn to love Merlot " night. (I have been trying to step outside of my white zinfandel/chianti/gerwurtzaminer/reisling box, er, bottle recently) I tried to fudge it (during another wine infused knitting session where my IQ pretends to be higher than it is), but my stitch markers were all off track and it was a mess. So, to the frog pond it went.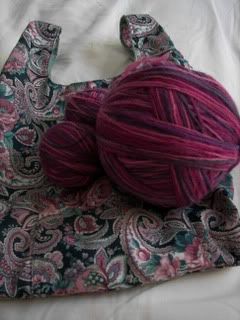 But don't let your heart be too sad for me, I started a new Clapotis last night out of Noro Kureyon. Little Knits is having a fabulous sale on their Kureyon, if you are inclined to purchase awesome Japanese 100% wool yarn. Can I just tell you something? This was my first time buying from Little Knits and I always use the shipping as my deal-breaker. Many places charge outrageous fees for shipping. Well, Little Knits shipping was incredibly reasonable. The kicker is they adjusted my shipping (in my favor) once they processed the order (almost $5 savings!) because I had been over charged. I was happy to pay the original shipping since it still made the Kureyon cheap, but I am even happier to pay the discounted shipping. They have a customer for life.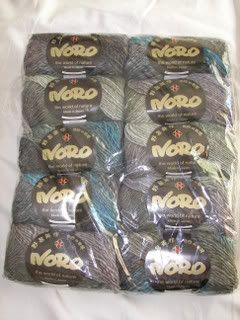 Somehow, this skien of Debbie Bliss 100% pure silk jumped into my cart before checking out. Man oh man is this stuff ever soft. I am in a swap on Ravelry, so this one is going to my swap partner. Lucky girl.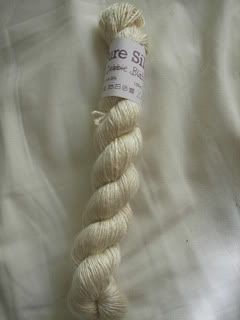 The only down side is that the hanks are crazy small. A splurge for sure.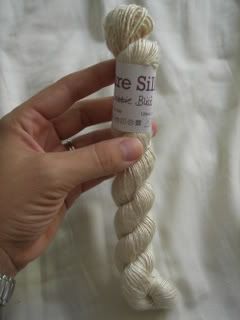 Our old friends from Louisiana now live in New Jersey where he is a Company Commander at Cape May (Coast Guard Boot Camp). They are the ones that got our first pick, Portsmouth, NH for this rotation. Rat bastards. (said lovingly of course) They are also expecting their first baby in a few short weeks. A little boy. So, I knit this up for them this past week. I used Berroco Touche (cotton & acrylic blend) in the apple green that I had in my stash left over from BTH's wrap sweater. I love this pattern. Much better than the wrap sweater. In fact, this will be my "go to" pattern when ever any of my friends are having babies (hear that, BFF?). Plus, it is a free pattern. I did the version without the hood. Maybe next time I will do the hooded one. It is a seamless raglan worked from the top down. Love love love this pattern. I still have to weave in the ends and block it. I did the 6 month size and I think that it will be great for the New Hampshire autumn.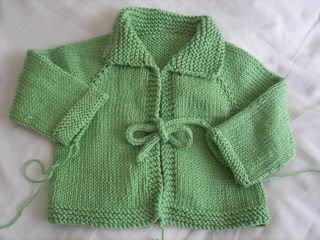 I wanted to do a matching pair of booties for them as well, so I started the infamous Saartje's Booties.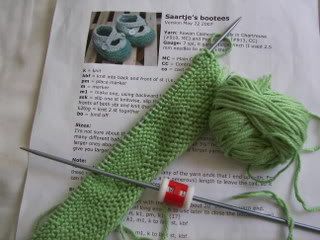 I actually finished the knitting part of the first one last night and to be honest, I hate it. It is getting ripped out. I would like to do a pair of booties, but the time is running out.
That's all I have for today.
Peace.